So there I was...a rough season missed opportunities and an ankle with a broken bone/torn ligaments...But it was the last day of bow season for pronghorn, so I felt compelled to try.

Even my plan to hunt didn't go as I expected. The night before, I took my protege from the at-risk-youth program and my daughter to serve food at the soup kitchen, followed shortly after with few rounds of shooting at the archery range. My daughter batted her eyes at me when the night was coming to a close and said, "Papa, we haven't gone on a daddy-daughter date night, just you and me, in a while." I couldn't help but melt, so we went out for a late dinner. Needless to say, I didn't get back to the house at an optimal hour for a hunter's rest and preparation.

I woke up late and completed some homework for my graduate degree. I cleaned the house a bit, while waiting for my clothes to finish in the laundry. Finally I was ready to hunt; it was 12:00 by the time I got out to stand.

The waterhole I scouted seemed promising, and I set up my blind about 25 yards away, at the corner of two wooden wind breaks. After an hour of waiting, I glassed a pronghorn buck and his harem about 500 yards away. I watched them in hopes that they'd make their way to quench their thirst; another hour passed.

As I was reading Scott Hahn's, "A Father Who Keeps His Promises," I happened to glance upward to see what I could only assume was the herd I spotted earlier, hurtling itself toward me at great speed. I was not prepared and "spazzed out" trying to ready my new bow, Hoyt's Carbon Spyder Turbo and rangefinder.

The buck was magnificent, especially for a last season chance. I missed my opportunity though. They didn't stop at the waterhole as expected. Instead, they decided to graze behind me, distancing themselves from me with a barbed wire fence and iron gates at about 30 yards, with no clear shooting lanes. Then a pleasant surprise presented it self in the form of a satellite buck, hungry to steal a few does. At 25 yards, I thought this was my opportunity; I thought wrong. In my excitement, I made an often committed mistake and shot into the groundblind instead of the shoot-through mesh. All that could be heard in the next fraction of the second was a loud "thunk-clang." The pronghorn scattered, and I saw my season fading.

Forlorn and irrational, I left my blind to retrieve my arrow. I went around the wind break but could not find the evidence of my errant shot. Instead, I heard the distinct snort-wheeze of a pronghorn. I peaked around the corner and saw the herd had returned. Unfortunately, the entrance to my groundblind was in plain sight of the 17 pairs of eyes. The next 2 hours were spent playing peek-a-boo and hind-and-seek. I didn't know what I was going to do, but I couldn't give up.

Peering from around corners and through notches in the wooden walls, I spied another satellite buck attempt his luck at a few does straying from the protective watch of the herd buck; he was unsuccessful and was run off. To my pleasant surprise, he escaped the scrap and landed in a spot 30 yards from me. The buck, while smaller than the herd buck, was better than nothing and dollars for doughnuts, would taste just as delicious. His eyes were fixated on the does, which was perfect for me to exact my redemption. Quartering away, PFFFFFFFFT, CRACK!

He ran no more than 50 yards and stumbled to his last gasp of breath. I said a prayer in thanksgiving, smiling in grateful relief. As is my family's tradition, the season's first kill goes to the Church's food pantry. Thanks be to God for a wonderful hunt and a bountiful harvest!
[URL=http://s1275.photobucket.com/user/bailenoscarboy/media/350EB434-ED5A-4CE8-B9D9-98C3368090F9_zpsdfgrsql7.jpg.html]
[/URL]
[URL=http://s1275.photobucket.com/user/bailenoscarboy/media/871EA6DC-821E-4CD4-A68C-F63ED4922394_zpswet5hx5u.jpg.html]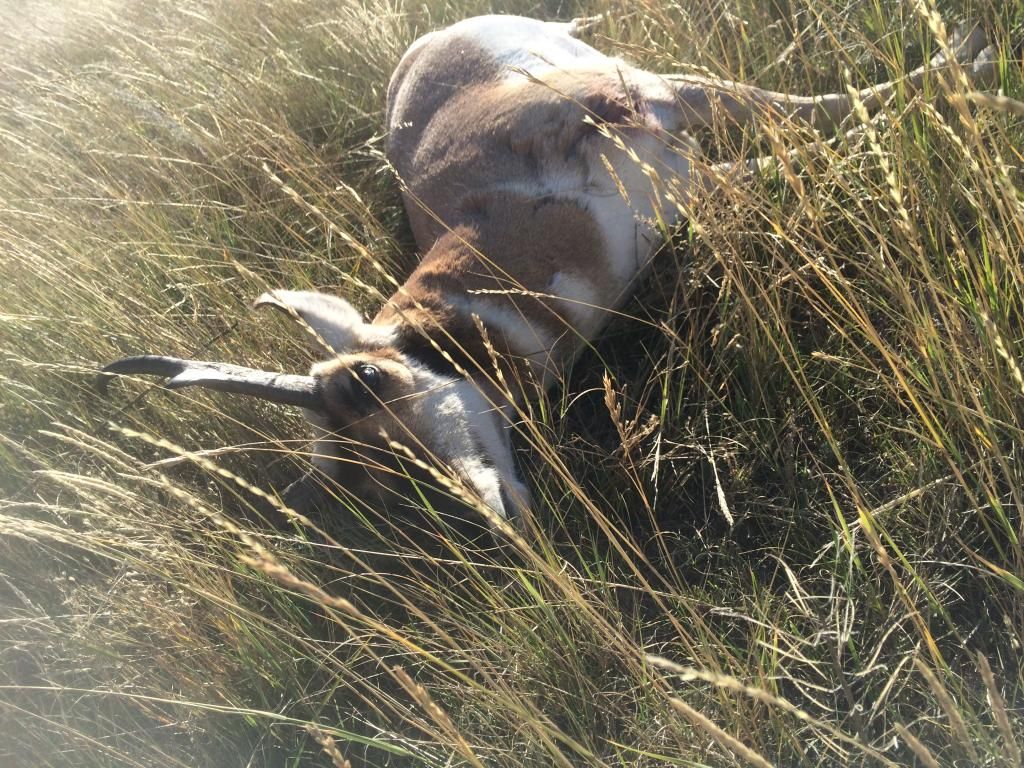 [/URL]
[URL=http://s1275.photobucket.com/user/bailenoscarboy/media/8CFB727B-81AB-456E-BBAB-DC8BC58107CF_zps4e0zl0ch.jpg.html]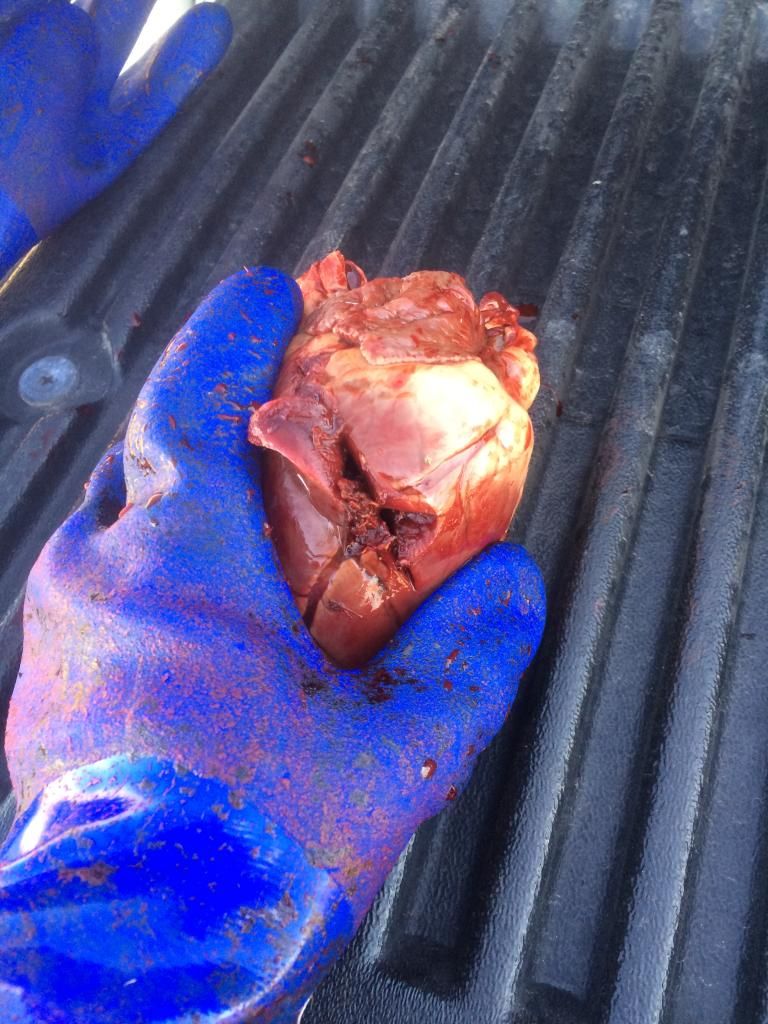 [/URL]
[URL=http://s1275.photobucket.com/user/bailenoscarboy/media/3872D263-2759-4E86-8DD1-2F6A43F243E7_zps3v9sbr4j.png.html]
[/URL]
nice going! that's a big arrow... I shot at one about 70 yards, I scared him and the other 12 of them..
[B]Nice shot! Congrats! Every hunt is an adventure isn't it? Way to persevere![/B]
Holy crap, nice goat & great shot, way to go!!!!!!!!!
Congrats on the kill!!
Congrats!

Antelope are pretty interesting animals. The whole herd bucks vs. satellite bucks and the harem-gathering thing is so [I]Wild America.[/I] :-)

Is it normal for the bucks to be so hard-charging as far as the rut goes at this point? I might have guessed that things would be winding down by now? Not that I'd know...:wave:
Wow!
Nice work! :tu:
Congrats Carlos. You done good. You had an amazing hunt!
thanks y'all

if i can figure how not to bring out the boomstick for the rest of the season, i'll be happy.

i'm recovering from surgery right now. the drug they got me on makes me quite loopy.