Anyone on here using a system they really like?
Here you go, WB. Should be able to save some money and IMO get a better system than a traditional behind-the-shoulders harness. Can't help you with an integrated auto descent system, but I have more faith in self-rescue with a rock harness than hanging from between my shoulders. If you use some type of lifeline like what HS sells, you should be golden.

I think there are some links to further discussion in this thread here. I'll have more time to look for you later. I think Bluecat and I both have supplemental threads on this.

Start here:


[url]http://forums.huntingcountry.com/forums/showthread.php?2017-rock-climbing-harness&highlight=rock+harness[/url]
Here's the second thread in what I think of as three threads on this, Crookedeye's above being Part III. I'm having trouble finding the original thread, but I'll keep at it.

[url]http://forums.huntingcountry.com/forums/showthread.php?1485-How-they-hangin-part-tree&highlight=point+harness[/url]
Victory!

Found it, but only because I remembered I mentioned Mr. Pounce and did a search for him. I'm not sure it came up under an earlier search for "rock harness" but I could be wrong. I could have ignored a thread named "Pro Tips"... LOL.

I think this is the first thread where we discuss it.


[url]http://forums.huntingcountry.com/forums/showthread.php?1388-Pro-Tips/page3&highlight=pounce[/url]


Start at Post 26 if you're only interested in harnesses, and want to ignore all the other wisdom. :wink
Thanks! :tu:
I will work on a better option for the Metolius connection than what I currently use and have discussed in the thread. I need to bone up on the latest and greatest, but I will get back to you shortly. I knew what I was aiming for in terms of an upgrade a year or so ago, but I've lost track, LOL. I haven't gotten around to upgrading my own gear the way I want to.

You can use what I use between the harness and the tree, but it is not the absolutely best and safest option anymore. [B]Please do note that I think I've said somewhere that it is not what most people call a daisy chain, even though I think I've probably (might have) said it was similar to a daisy chain a couple of times.

When I use the term "daisy chain" that way I was probably being a little looser than I should have been in these threads. DON'T go somewhere and ask for a daisy chain and use it in this system.

You need something like what I have highlighted as a minimum. [/B]
[QUOTE=Wild Bob;49668]So I'm looking at these - Tree Spider Livewire Descent System. I've found a good deal on them, and they look decent...but I was curious about what other systems other folks may use.[/QUOTE]

Four things to remember about this particular system:
1. They're not to be used by persons (kids) under 115 lbs
2. The max load recommended is no more than 200 lbs. so big guys need not apply.
3. They are a one-time use product. Once deployed (even if you're testing) they're supposed to be taken out of service.
4. This might not apply in a ladder stand but if you use a climber there's only 25' of tether and you don't want to end up dangling a few feet from the ground.

At 230lbs the 200 lb max load technically leaves me out but when I tested the product it worked exactly as advertised. Personally, I learned how to do a self-recovery which is low tech, works every time from any kind of treestand and doesn't require any technology. This self recovery amounts to a pressure relief strap and a hefty rope with footholds tied into it. The bottom line is if you tie your tree tether high enough on the tree there shouldn't be a need for self recovery.
WB--
Here you go. Ugraded from the sling I use, which is discontinued at this point and I'd have to think too hard to remember what it used to be named to look up comparative specs. From what I remember, though, this was given enough of a higher strength rating for me to put it on my wish list.
[url]http://www.metoliusclimbing.com/pas_personal_anchor_system.html[/url]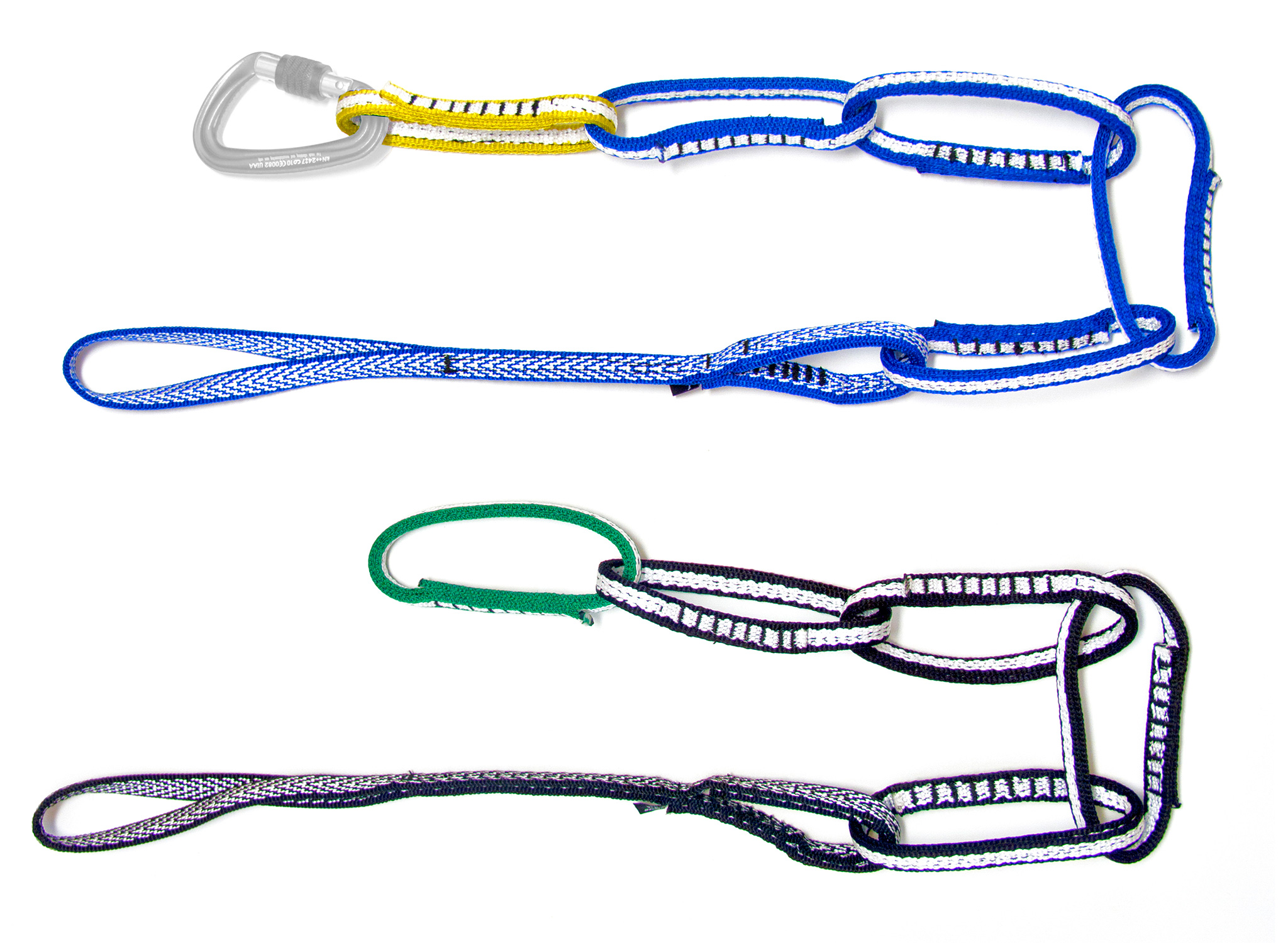 WB, I have all sorts of unused traditional harnesses and related gear if you need something before you take the plunge or need spares, etc. Bob Peck makes a good point about whether things are sized for "kids" but I think your oldest isn't a munchkin if I recall. Next time I'm over at storage I'll see if any of my harnesses are listed as "universal" vs. "adult." I think more and more newer harnesses are coming out sized for different needs.

Muddy makes a good basic harness. If I were going to buy a new harness of traditional design today (which I wouldn't), I'd probably look hardest at the Tree Spider Speed and the HS Ultralight Flex, with the edge probably going to the former, since its design comes from the old Loggy Bayou harness that I used for a long time and that Muddy ripped off before it was tweaked at Tree Spider.

I have read good things about the HS but a lot of that seems to focus on the idea that it looks cool, LOL. Other than that and its light weight, I couldn't say what might set it apart.
Bumping this up since I just came across this a few weeks back and couldn't find one of my own ongoing gear threads. This thread is more appropriate anyway.

Good reviews all around, and long enough for almost every stand I'd use, which you can't say for most systems.



There's one system --don't ask me which one-- that tells you not to use it below 12 feet or above 30. Apparently above 30 you're either going to run out of line and be left dangling (or maybe the line releases from whatever's holding it up to that point ?!). Below 12, I think the problem is you don't have enough "oomph" after the initial fall for the line to pay out. Other than those two things, it seems like a great product if you can control where you're going to have the accident.

I'd like to see the Wingman go to a longer strap, just in case. Would supplying five extra feet kill them? Same thing for life lines. By the time you wrap the line around the tree at top and possibly at bottom, you've used up a lot of your 30 or 35 feet of rope. "Memo to Starkist ..."
While we're on the subject, I thought there used to be some Youtube videos of descending on a rope in a self-rescue situation. I was trying to point somebody to them, and couldn't locate any. These would be techniques where you tie a second prussic or add an ascender and use a foot strap to descend point by point. It's easy enough to do, but a video would help me explain. If anyone knows of such a thing or knows of an on-line guide, let me know.