Shot it yesterday, 9 pt, I don't know what it scores, I would guess high 150's. He's just a lucky spit.
[URL=http://s218.photobucket.com/user/billybank/media/photo-3.jpg.html]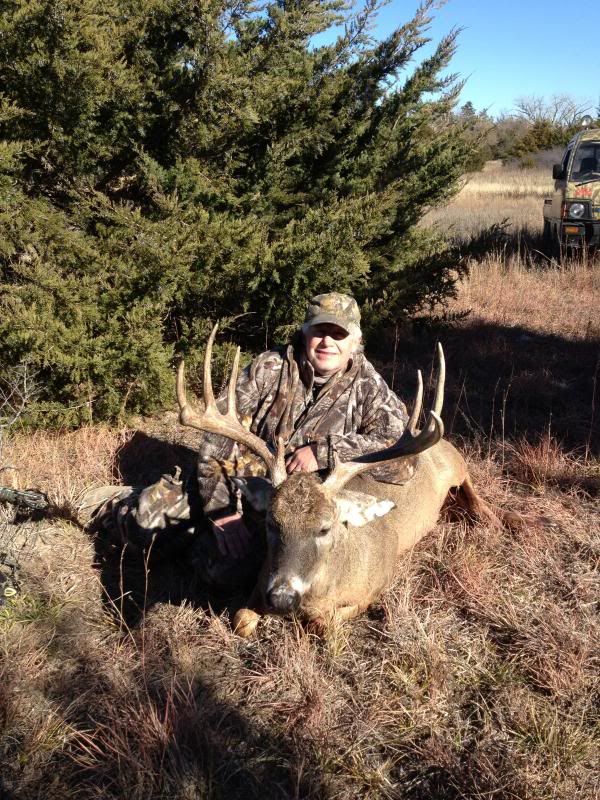 [/URL]
I'm seeing 160. I came up with 162. Congrats bubba. Your my second hero behind the legend billy b of course.
Awww shucks Dave:shh:
Another fine one. He's gotta be running out of wall space! :tu:
that's about the size of the one I shot a couple years ago...
I'm telling ya. If I was you billy I wouldn't go hunting ever unless he was in your pocket.
theres too much suction for this thread to handle..
Beautiful buck - congrats to Jerry!
THAT S.O.B!

HAPPY THANXGIBBON, WAS OVER AT THE PROPERTY FOR TURKEY DAY. FREAKIN COLD
Hello BULLZ-e
Awesome buck! Congratulations!
Congrats to Jerry! That's a moose!