One of my favorite actors...and my dad's.

I could watch [I]Maverick[/I] and [I]The Rockford Files[/I] and eat Cheetos in my beanbag chair all day long. I doubt I can say that about any other TV shows of the same eras...

He seemed a genuinely good man.

R.I.P.


[url]http://www.biography.com/people/james-garner-9542087[/url]
let us no when we can make fun of his tank movies..until then... god rest his soul..
It's probably still a little early, LOL...

Besides, you know you loved [I]The Notebook[/I]...
A friend of mine in California did the pen striping on red truck he drove in The Rockford FIles. Does that make me famous, or more famous?
billy this isn't about you...its about james garner... god rest his soul...
im serious...
LOL...

Billy, if you were any more famous, we'd have to re-write the history books and probably drop that whole chapter about the American Revolution just to make room...:wink . :tu:
what he said....
"Basically I'm on my way to Australia."
He left a legacy.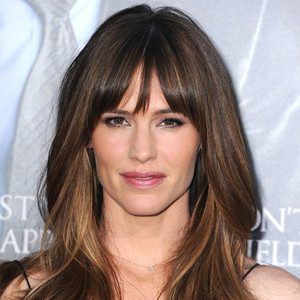 Who's James Garner?

..no seriously, who is he?





I saw him in that lame space movie with Clint Eastwood and that pissed off guy from The Fugitive. That was dumb.
He was a decorated Vet as well. Not many are aware of that. I agree with Bluecat on his legacy. :-)
[I]Tom Selleck is fond of saying that every actor should take "star lessons" from James Garner. Having worked with Garner on "The Rockford Files" very early in his career, Selleck noticed that Garner realized the star's demeanor had a ripple effect on the set, establishing a tone for everyone else's behavior.

Whatever his personal qualities, the actor – who died over the weekend at the age of 86 – was the quintessential star on screen, someone who moved with apparent ease between comedy and drama, film and television, before that was quite as fashionable as it is today.

This was exemplified by signature TV roles like "Rockford" and "Maverick," but that barely scratches the surface of the Garner persona, which combined square-jawed, matinee-idol looks with self-effacing qualities and easy-going charm.

Small wonder Garner remained in demand long after the phone normally stops ringing for many leading men, sliding into senior citizen and grandpa roles, a la "The Notebook." More than anything, Garner gave off the impression of someone who was comfortable in his own skin – good company, even when the parts and programs weren't especially interesting...
[/I]

[url]http://variety.com/2014/tv/columns/james-garner-gracefully-bore-the-weight-of-stardom-1201265377/[/url]


One of the best parts of [I]The Rockford Files[/I] was the answering machine messages at the beginning of the show. Here's one compilation...There are plenty of others out there...:grin:


[/I]
So Swampy...when you're feeling... emotional, do you pile up on the couch with a big bag of popcron and watch the Notebook????? :laugh:
Haven't been roped into that yet, LOL...