SORRY LUV2, BUT WE HAVE WAYS OF GETTING AROUND THE SERIOUS SIDE OF YOU
[URL=http://smg.photobucket.com/user/BULLZ-i/media/BATTLE%20MT/050e727b-df74-4cbd-94d2-5a1e651edc90.jpg.html]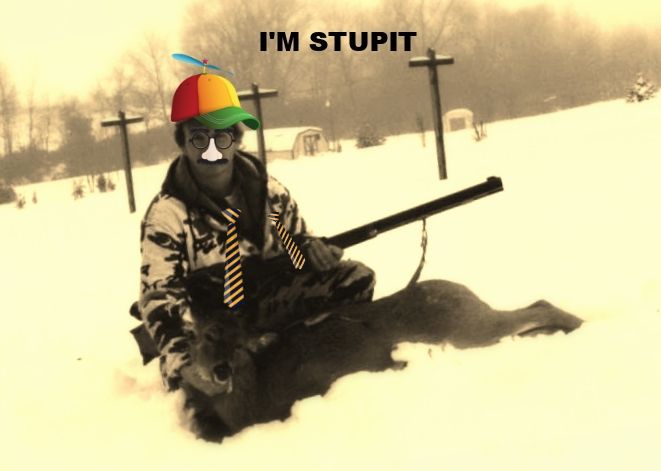 [/URL]
Actually, big improvement.

Thanks, you're awesome.
Is that deer photoshopped too? :wink
LOL...


Luv it.

Gerry, you're a good sport. :wink
LUV2 pretty much blew you oft Dan. I wouldn't take that.....
do you think that's wise?
:pop:
Get out the ban gun little buddy
Didn't recognize you without the snow beard:wink
[QUOTE=Alex;33688]do you think that's wise?[/QUOTE]

I don't have a pic of Mike.:-)---- How's he do'n any way. Haven't seen/heard hide nor hair of him in a long time.
Come on now...git along now 'lill doggies.

Leave well enough alone. LOOK! THERE'S A BIG 10 POINT OVER THERE! ----------->