...you could take your pets for a ride into town. Just try [I]this[/I] with a 2016 Chevy Malibu.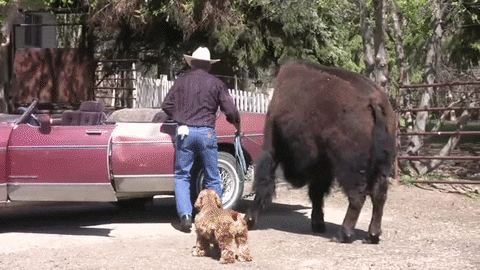 I saw that clip when it came out. I think it was on 60 minutes. He also comes in the house with them in evenings and lays down and watches TV with them. Pretty cool.
You know that's how Swampy entices his dates into his Bronco with a big 'ol pan of food up on the dash.
LOL...


I bet he's never had three buffalo locked in his vehicle for four days, though...


:omg:



Here's some more.