You should get it in about a week or so, enjoy, get out your slicker suit.:grin:
Oh, thanks, fellas! I'll look for it when I get back from my vacation to Puerto Rico!

:wave:
If it has any steam left after wiping Florida off the map.
If it's bad in the Carolinas, that will make three years in a row. Maybe we got a storm in 2014 that I've forgotten, but if so it didn't affect my hunting. 2015 was a ton of water and 2016 (Matthew) was water and a lot of downed trees.



Just saw something a while ago that said Irma might track like Matthew last year, or Hugo in 1989. Hugo was a special mess because it came so far inland. Francis Marion National Forest took a major hit and parts became impenetrable for years. I was taking baths in the flooded lake for about a week up here.
This is what you get for putting mustard on BBQ.
This might be a good time to take a few days off and come here for some brisket and craft brew.
It looks like it will take out the tomato-based guys as well...LOL

A few vinegar-and-pepper people might be spared, but the storm track has shifted a little east, so this looks like an all-BBQ emergency.
[QUOTE=Swamp Fox;51437]so this looks like an all-BBQ emergency.[/QUOTE]
Let's roll!!
Send it on, LOL

But I was looking at an old map. (The one above stays current, I think.) The track has shifted west, not east.

[B]"Tomato-Based BBQ Hardest Hit" [/B]


Georgia has mandatory evacuations, SC is under a state of emergency, and NC has a statewide emergency declaration.

Meanwhile, we had gorgeous weather here today. Cool, clear, sunny and no humidity. I'm shooting my bow as much as possible in preparation for getting socked in next week. Y'all keep your fingers crossed for Camp Swampy. Kinda glad I didn't replace the aging infrastructure now...LOL...But I might have to invest in a skeeter fogger after all this is over...
We have gusty high winds and periods of dead calm this morning, but with the western track it looks like we could skate on most of this. There's still flooding expected from tides and rain in the Lowcountry, and up to Category 1 winds in a much wider area. So maybe that's not really skating ... LOL. But compared to elsewhere ...

After Florida and Georgia, Alabama will get smacked. This makes me concerned for North Alabama white sauce -- which some people call BBQ sauce but I've heard differing opinions on how good it is on pork, so technically it might not have anything to do with BBQ ... :wink

I have collected a few recipes if anyone's interested in a dipping sauce or mop sauce for chicken wings and such, though ... LOL .... It usually uses (or starts with) mayo (Duke's!) spicy mustard, vinegar, pepper, horseradish, garlic, paprika and salt.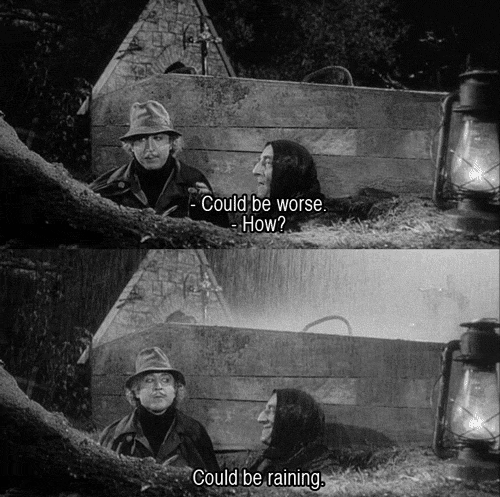 LOL...Still dry here, but looking at the forecast this morning, it looks like we're in for 10 straight days of rain ... :tap:


This woman could make a ham sammich unaffordable, but she's right about mayo: