[URL=http://s148.photobucket.com/user/DropzOfWild/media/bow%20killz/Screenshot_20171101-194812.png.html]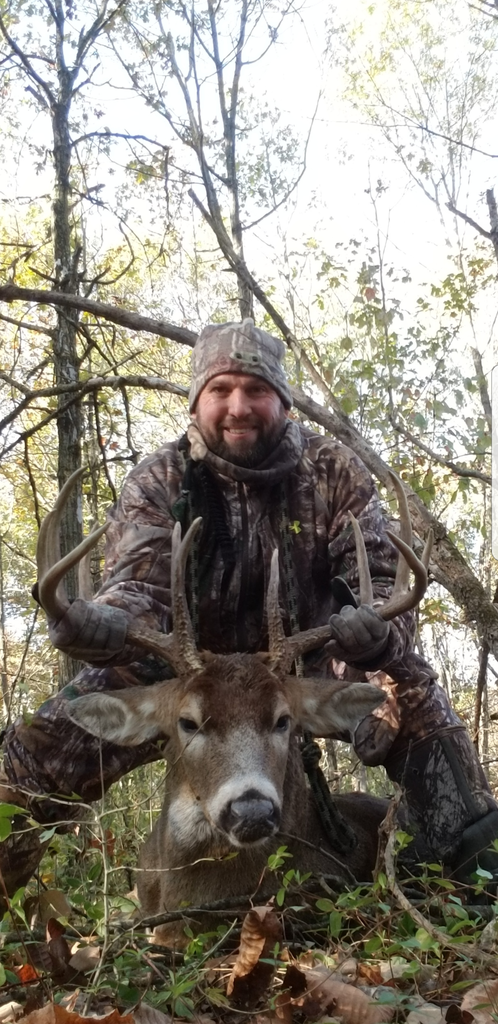 [/URL]
Damn fine buck! Wow!
Holy crap! You mean there are actually [i]deer[/i] out in the woods?

That's a nice bag. Congratulations.
Thank you, no picks of this guy and totally unexpected. I have another on cam just as big... come on second season!
Very nice! Love those brow tines!


Nice pic, too.

:applause:
[B]Great buck, congrats Man![/B]
Awesome buck fo sho! Love the split brow tine. Congrats!
thank you guys! I missed the contest thus year.... been so dang busy! Closed on new house in March, trying to get the new done with family, 600 hours of overtime on the year. 2 for 2 doe and this guy.... good luck to all of you and congrats to those who have harvested already!
Great buck Dropz, where are you hunting, great tines and I luv that chocolate rack.
Thank you, I hunt right outside of Troy MO.... it's about 45-50 NW of St Louis
good deer..thats about the size of the one billy shot a few years ago...