Had a couple of tornado-producing storms tear through the DFW area last night, with one that just missed the part of town I live in, and another that missed my office by about 1 block. This was taken from a house in the neighborhood just up the street from mine:
This is (or, was) a Home Depot about a block from my office: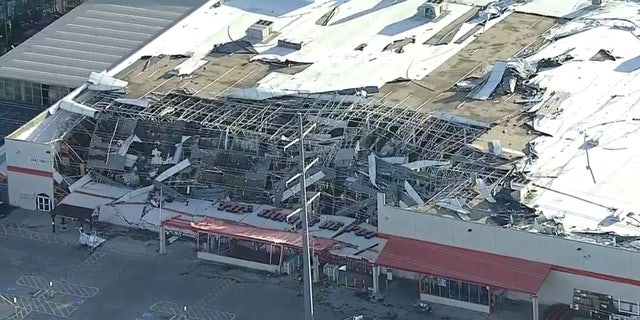 Never a dull moment.
I'm not sure if Home Depot knows any competent roofers ...
I saw that north Dallas was getting hit last night and said a little prayer. Glad you are alright.