[URL=http://s1137.photobucket.com/user/kenholl1/media/IMG_20131027_163739-1_zpsf773d89c.jpg.html]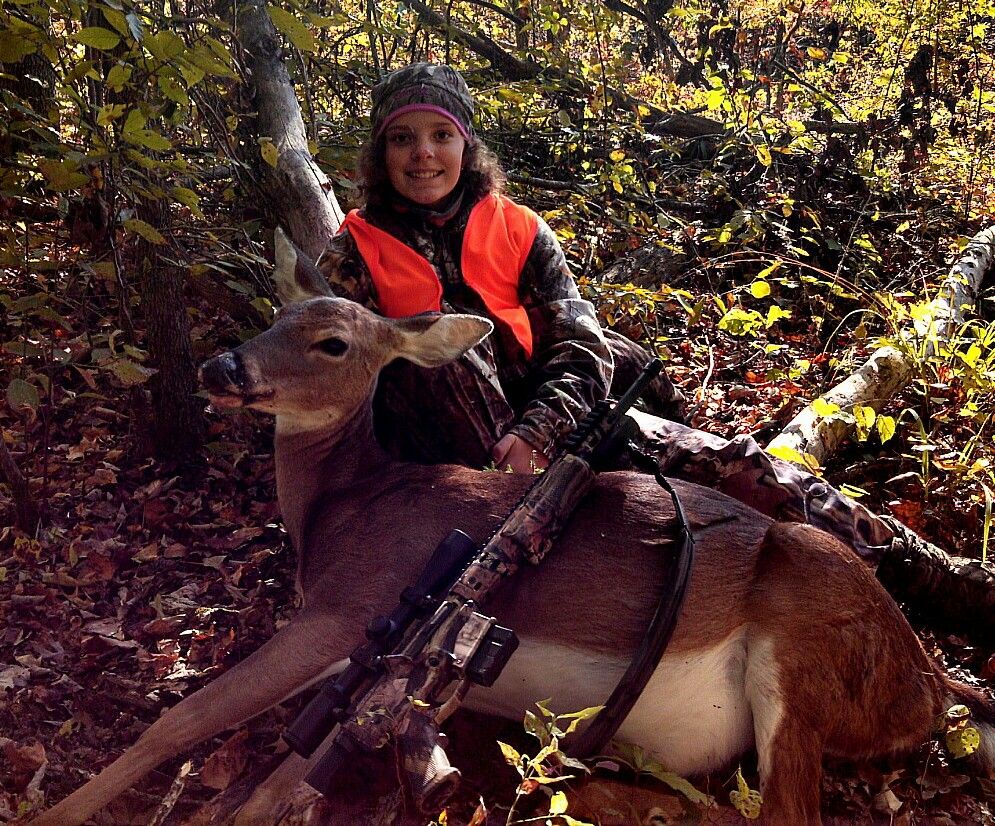 [/URL]
Had a great weekend hunting with the kids in SC. My daughter shot this big doe saturday evening. We saw quite a few deer and a few small bucks. My son went as well, however, he couldnt catch a break. Nothing he saw would present a shot of any kind. This morning he had 10-12 pigs come by and also no shot. Daughter is stoked as she hasnt shot a deer in two years. Im happy for her!
Impossible. I have it on good authority from a great many politicians and other well-known gas bags that you cannot use one of those evil military-style high-capacity assault anti-aircraft AR-47 Glocks for hunting deer.

Good for her anyway!
Deer assault, that is awesome.:tu:
[B]Congrats to her! Well done! That was the 6.8 I assume?[/B]
very cool! She looks extremely excited :hb:
Thanks!

And yes, that is the 6.8 Ambush super sonic, anti-tank, armour piercing assault version fully camo`d out. :grin:

She was using Hornady 115gr ballistic tip ammo. I recovered the bullet in the opposite shoulder after a hard quartering away shot. It retained what looked like most of its weight after expansion. I was impressed as BT bullets from my 7mag just destroy everything and desinigrate inside the body cavity.
Congratulations to her, she looks happy as can be..:tu::tu::tu:
YEEHAW! :tu::hb: