Setup the Bushnell Trophy Cam HD in my backyard to try and catch a hummingbird. It worked but now I've got to back up and find that magic distance, that will make a clear focus, yet still close enough for the motion to trigger the camera.
Not too bad for the first attempt.:-)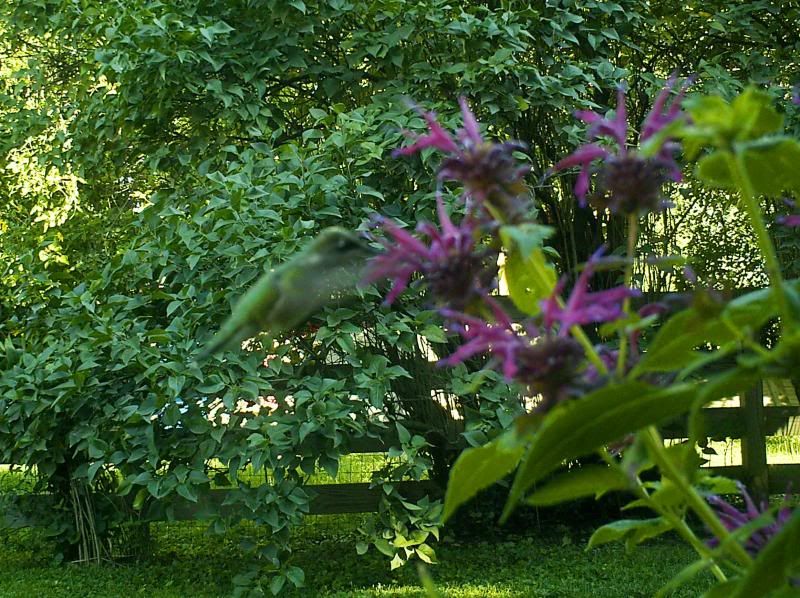 Looks good.
No it doesn't, shut up.:wink
Looks As good as when I take a pic of one. I think they look good for them fast sob.
Very cool.
That's a pretty cool pic. As fast as those things dart around though I think you're going to be hard-pressed to get anything in focus with a trail cam. But I could be wrong. Hell, I have a hard time taking in-focus photos of stuff sitting perfectly still.
I backed the camera up about 18" this morning, in the dark. I'm sure the neighbors appreciated the hammering at 5:30 AM.

If I can keep the flowers in focus, I think I can get the bird in focus. I have it set for a double pic with a 2 sec delay.
What do you think he'll score?
[QUOTE=Swamp Fox;9629]What do you think he'll score?[/QUOTE]

Luv2 has his tape measure in his pocket im sure.:wink
Cool, great idea. Toxo should do the same thing at his humming bird feeders.